Image Sizing and Preparation for liveBooks Websites
Note: This guide uses Photoshop as an example. To view our guide overviewing how to size images with Mac 'Preview' click here.
File Size

There are a couple different ways to save JPGs from Adobe Photoshop and Lightroom. With Photoshop, we recommend using File Export Save for Web. In the export window, select JPG format. We like to choose the Optimize File Size option via the small menu icon and set Desired File Size of 300 KB or below. If the image quality is not as desired in the preview window, simply increase the Quality number until you are happy with how the image looks. Click Save to save your file.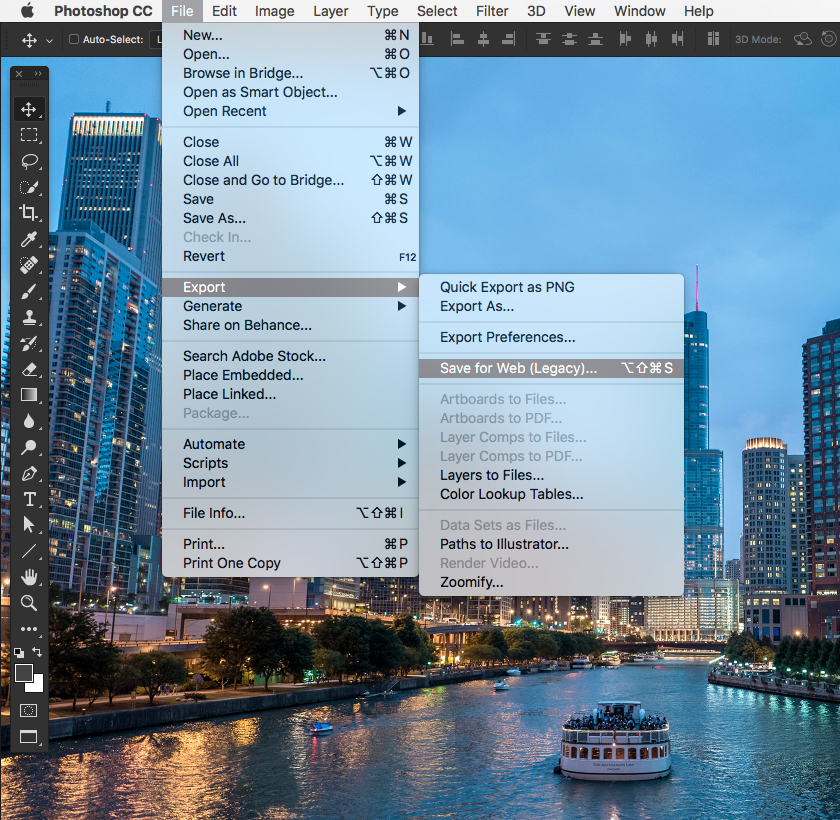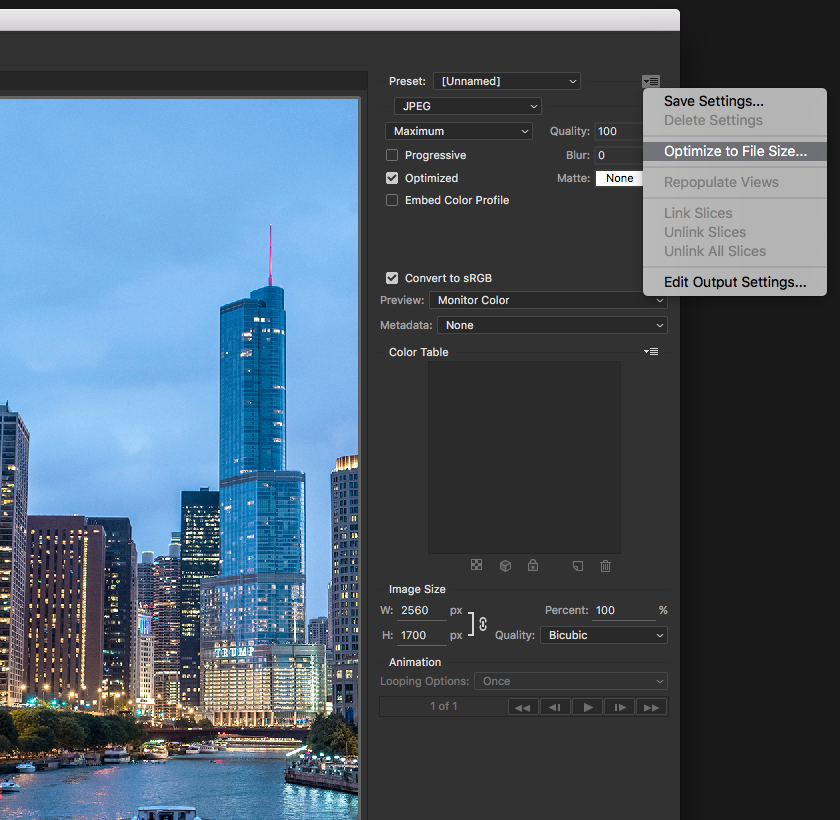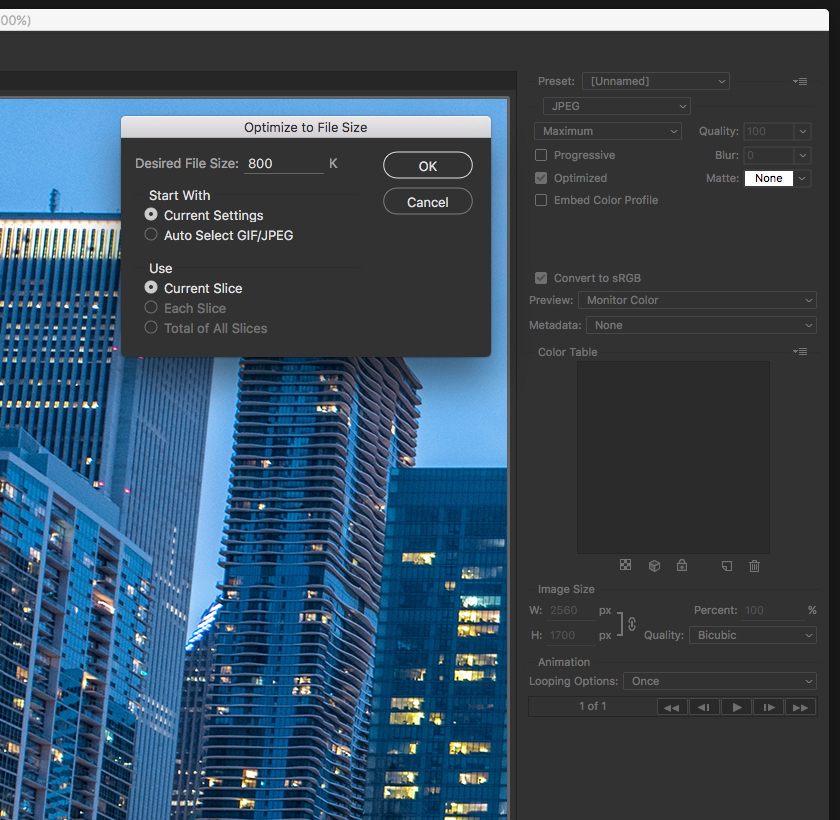 Pixel Dimensions
As a best practice, we recommend JPEG images at a ratio of 3:2 and an image size of 2560x1700 pixels (or 1700x2560 for vertical/portrait-style images). We also suggest you export your images 72dpi.