If you would like columns of text on your page, here is how you can add them:
1. Select the Design tool in the gray navigation bar and select the Text block you would like to change.
2. On the right-hand panel, scroll down until you see the Content option.


3. Next to Columns, choose between 1-3 columns.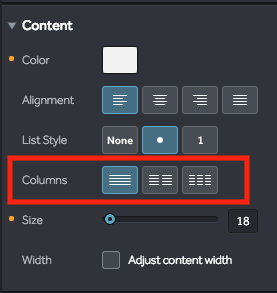 4. Select Save and then Publish to take your changes live!