To add a custom form to your website built with Wufoo, a service liveBooks offers a connection to, first go to wufoo.com and click "Sign Up for Free!"
1. Create your account, then click the "Let's go make one!" green link to go to the form builder.
2. Choose the fields you want, and add custom titles, descriptions, and instructions by typing in the lefthand column next to the preview of your form.
3. Click Save Form. A pop-up will appear giving you three options - to continue editing the form, set up email notifications, or go to the Form Manager.
4. If your form is complete, click to set up email notifications so when someone fills out your form on your website, you'll receive an email.
5. Once you've done this, click the Forms tab to go back to the Form Manager.
6. Beneath the name of your brand new form, click the Share button.
7. On the next page, in the upper righthand corner, click the API Information button.
8. Highlight and copy the API Key that appears on the next page.
Now head back to liveBooks:
9. Select Settings (gear icon) from your Dashboard navbar, then select Apps.
10. Click the Forms tab, then click Connect in the Wufoo block.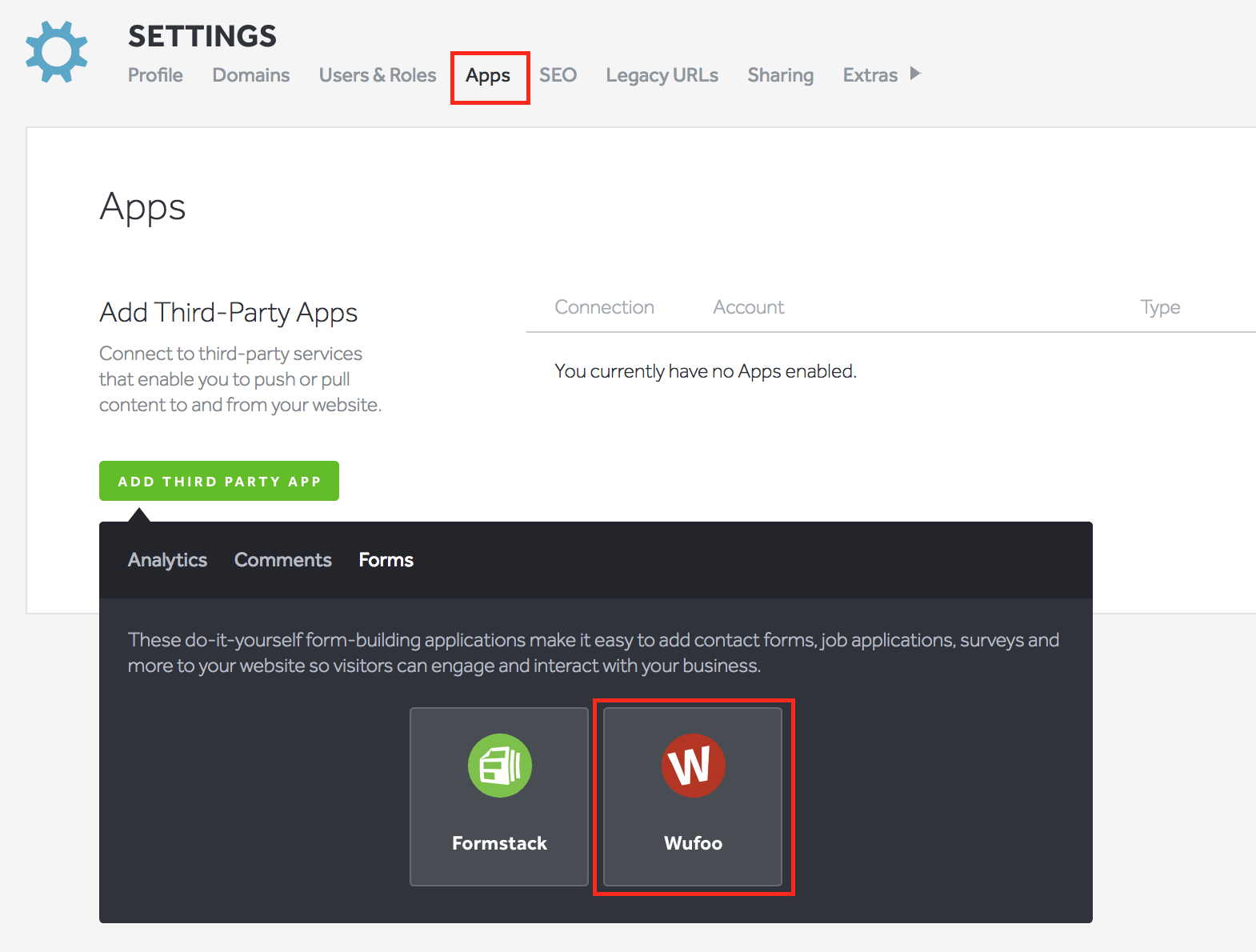 11. Type in the subdomain you chose for your Wufoo account (example.wufoo.com), then paste in the API Key and select Save.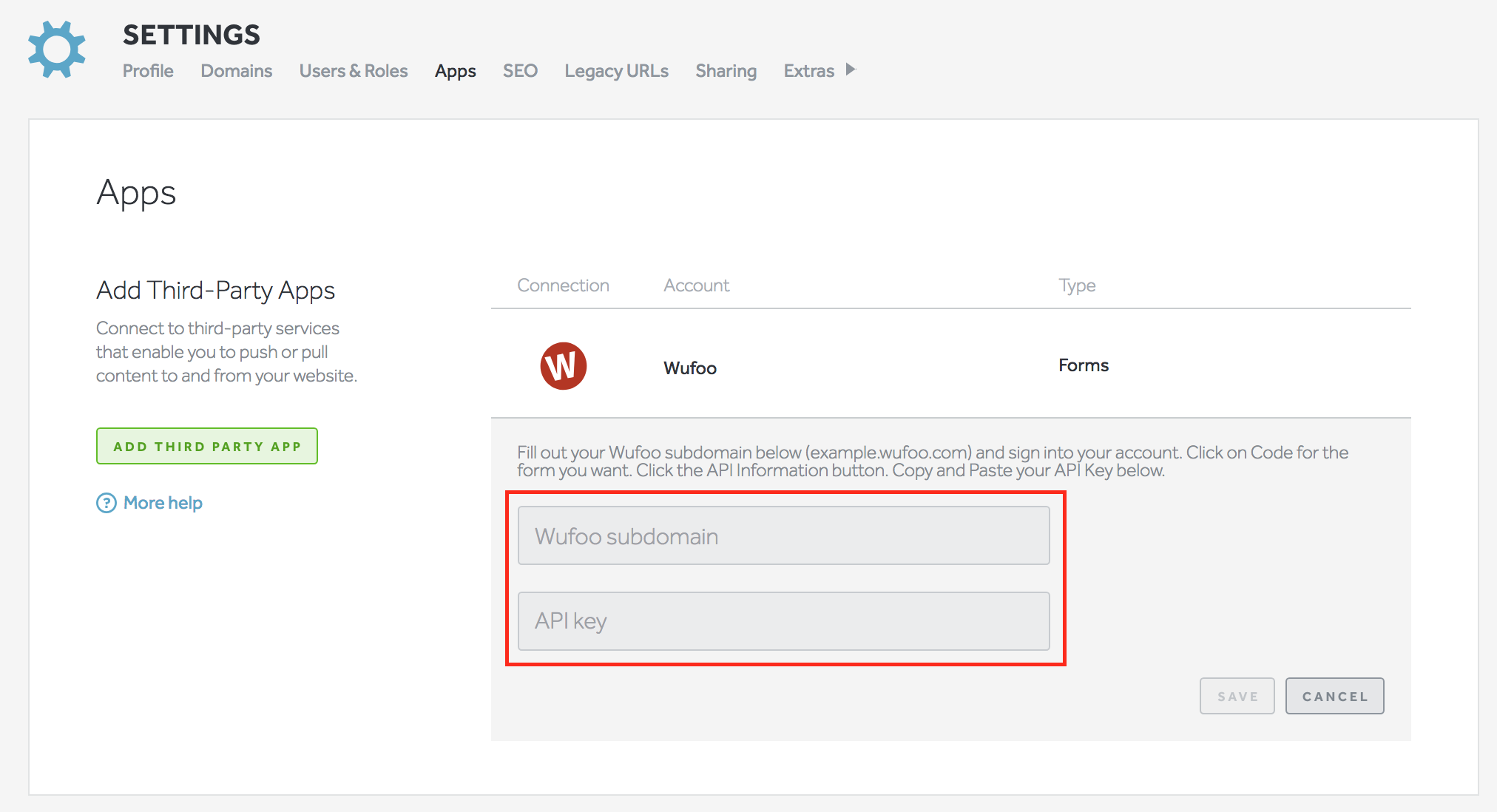 You're ready to add the form to any page on your liveBooks website:
12. Go to the page where you want the form, select the green + button and choose the green Form tile.
13. Then choose the Wufoo form you just created from the dropdown list in the Form block.
14. Select Publish
Why is my Wufoo form being cut off?
If you notice that your integrated Wufoo form on your site is being cut off, please make sure you have added the correct subdomain in the Apps section of the liveBooks editor exactly how you set it up in Wufoo (i.e. example.wufoo.com). This is case sensitive. Once you have added this correctly, your Wufoo form will show in full on the page you have added it.