Content blocks can have an Animation applied to them, allowing you to add some flair to your website. There are 9 animation options available, as well as the ability to customize a delay and slow the animation.
1. To apply an Animation, click on the Design tab in the gray navigation bar.


2. Click on the content you would like to animate.

3. Scroll down to the bottom of the menu on the far right side until you see Animation at the bottom. Click on that Animation header to reveal the options available, such as the Type, Speed, and Delay.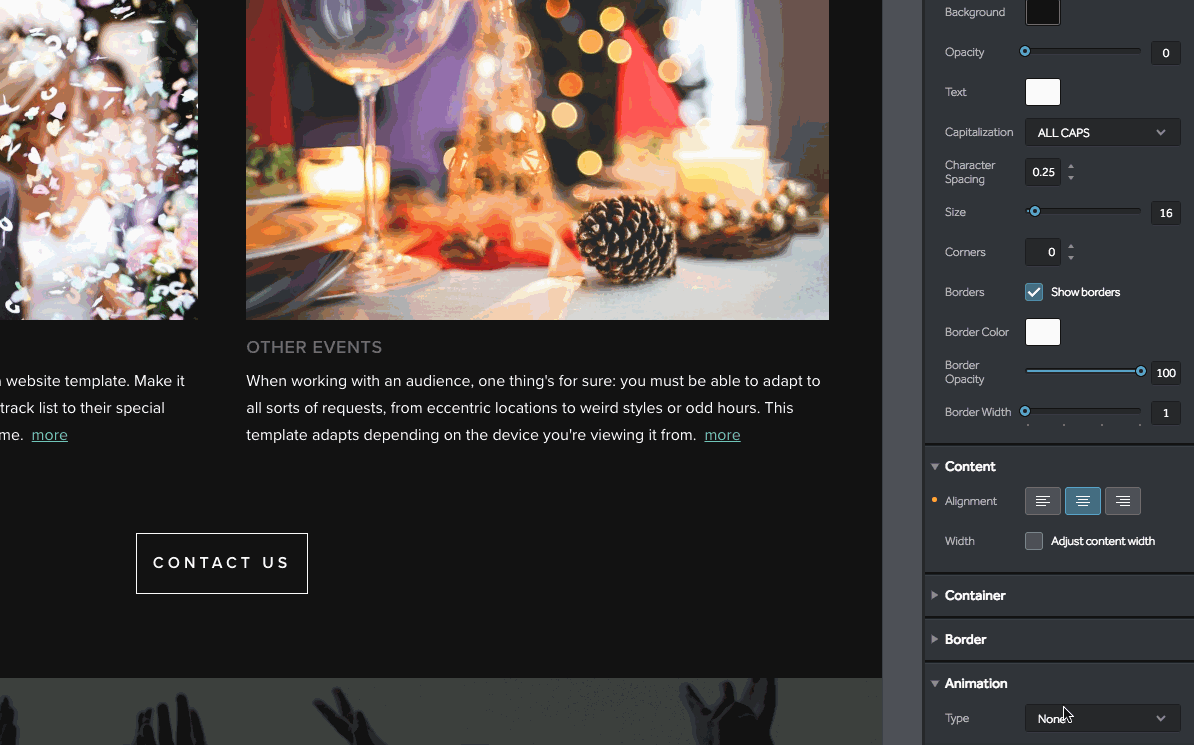 4. Use the drop-down menu within Type to select the animation you would like to add to the content block. Set your speed (the runtime of the animation) and delay (the amount of time the animation delays before beginning).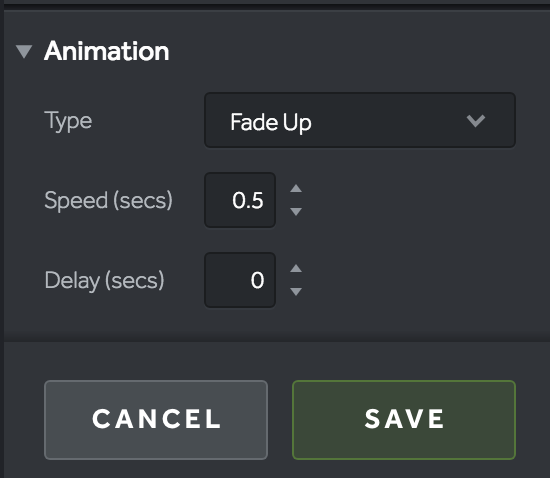 5. Once your animation is set, click the green Save button, and then the Publish button to take your changes live!
Note: Animations are only set per content block. When creating an animation block, the default animation is set to none. Animations cannot be set for an entire page.