Access to Developer Tools - CSS, Head & Body JS
Note: The Developer Tools dashboard is only available to the Professional plan or higher. Learn more about liveBooks' subscription plans.
Developer tools allow you to add custom CSS and JS code to your site. The tools are not available by default; you can follow the steps below to gain access.
Only Owner and Admin roles can access the Settings panel. If your user account is under the Contributor role, you will need to ask the site Admin to grant you Developer permissions.
1. Select the Settings icon (the "gear" icon) at the top of your liveBooks dashboard.
2. Click on Users & Roles sub-header under Settings.
3. Select the Edit button next to the user email you want to grant access to.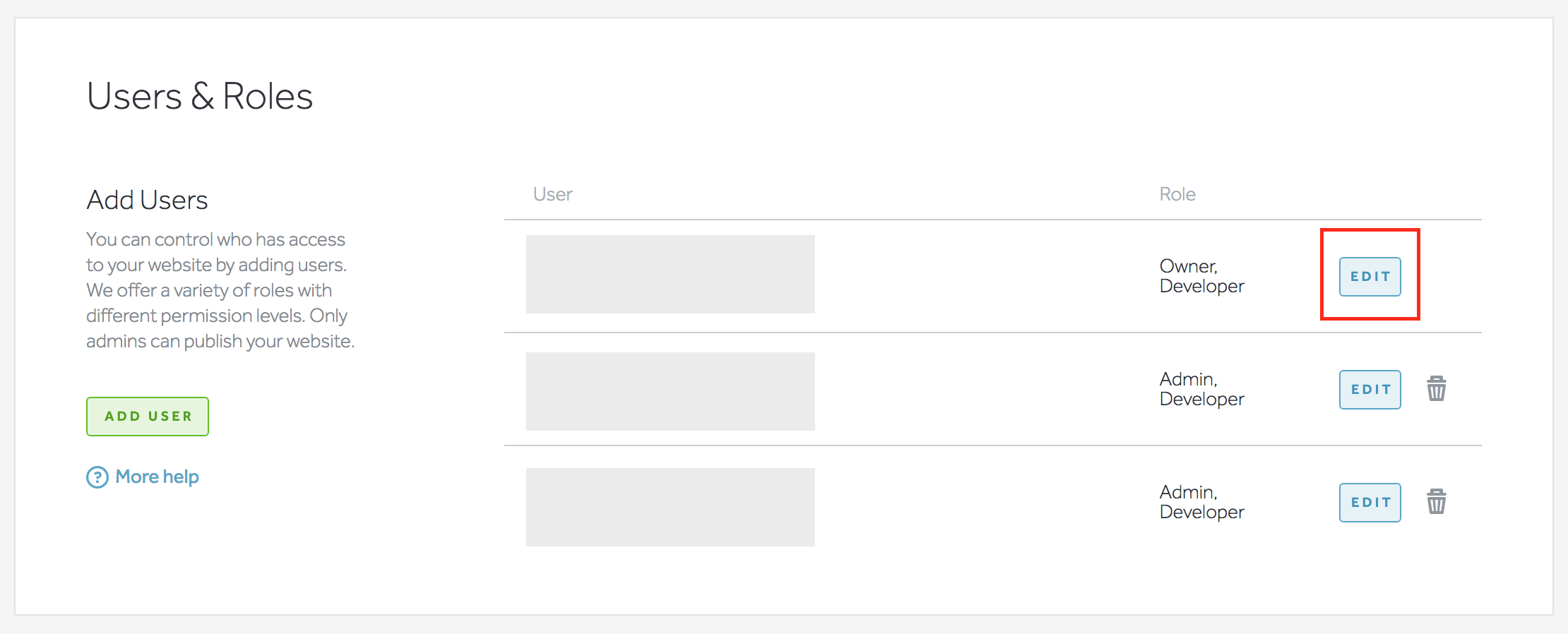 4. Check the Developer box and click Save.

5. Refresh the Dashboard in your browser. You should now see an additional Developer icon in your Dashboard navigation bar (the box with arrows next to the gear icon).
Additionally, if you are wanting to add a new user with access to Developer tools, simply add the user as normal, enter in their email address, and select the same "Developer" box to grant them access to the tool.

CSS & Javascript overwrites any changes made in the design tool. We suggest that you consult with
our support team
before making any significant changes.