Configure How Your Events Display
At the top righthand side there are three options: Click into the Configure Collection area to configure how your Event collection works and appears on your site:

From the configuration page, you will see many settings you can change.
In the first section, Details Page, you can enable or disable an automatically-generated page for all events:

Within the Pricing settings. Choose to display a decimal next to zero if you'd like or maybe change the currency you accept.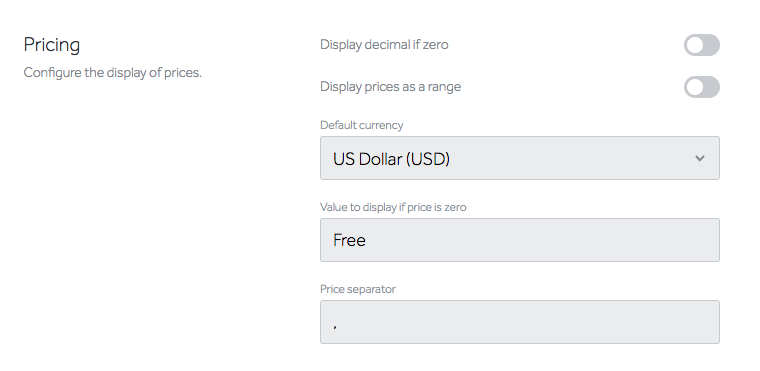 Below the pricing, you will find the On Sale Status Labels. Change the default labels for every type of ticket or event status.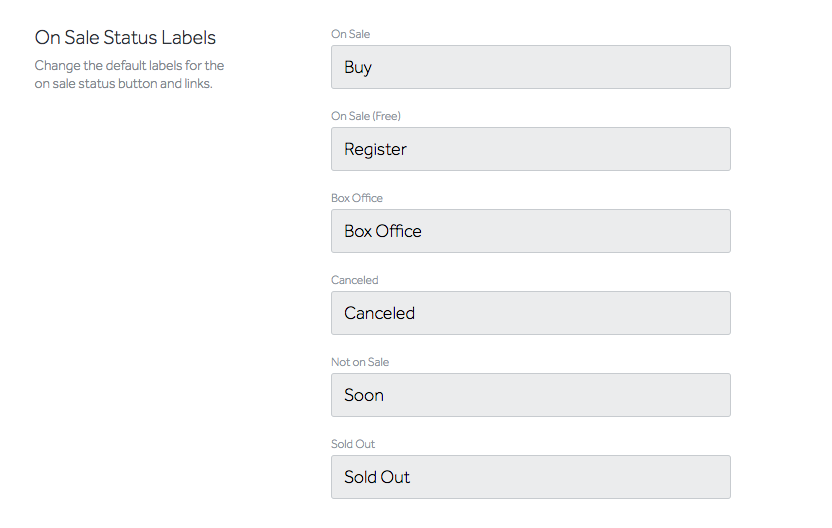 In the Data Fields section, pick and choose which fields (event data) you want to display on your site: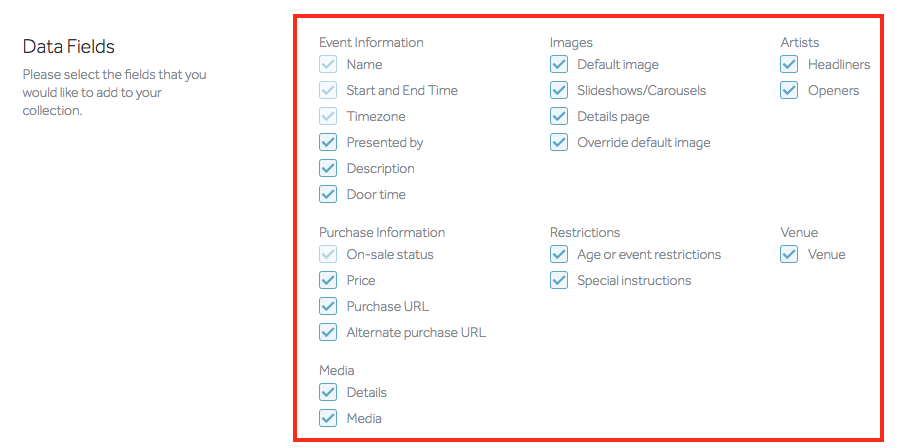 When done configuring the collection, select Save in the bottom righthand corner.