The easiest way to grab a link to a hidden page is to temporarily make it visible, grab the link, and then make the page invisible again. To do this:
1. Click on the Content tab in the gray navigation bar and locate the page you'd like to grab the link for.
2. Click on the gear icon to the right of the page title and toggle on the Show in navigation button so that it is blue and activated.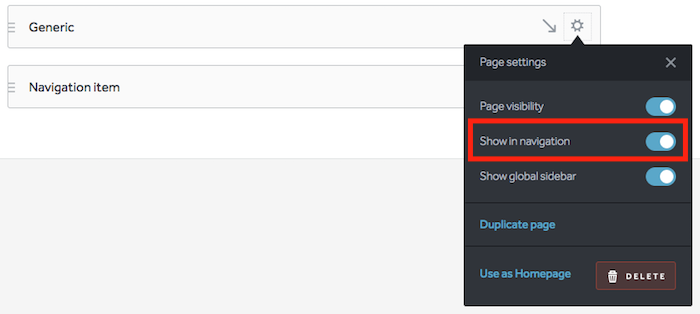 3. Next, Publish the website, page so you can grab the link.
4. Repeat steps 1 and 2, but toggle off the Show in Navigation button so that it is gray, and deactivated. The page will go back to being invisible.