Organizing Portfolios and Images
Organizing portfolios can seem like a daunting task. Whether you're a photographer, an artist, or an art gallery with various artists, it may seem difficult to choose the amount of portfolio galleries necessary to showcase all of your work. With some planning and organizing, your images and portfolio galleries will begin to take shape before you know it! Here are some steps that we have found helpful to get you started:
Categorize your work before uploading to galleries:
This first step is sometimes overlooked when starting off your website. If you're able to categorize your artwork or images into categories, portfolios will soon develop. For example, if you are a wedding photographer, you may choose to categorize your weddings based on the bride and groom's last name. You may also choose to sort them by season, location, or year. Whatever means you choose to sort your images, ensure that you have a cohesive system in place on your entire site.
Bulk uploading your images onto portfolios
Once you are able to organize your work on your computer, bulk uploading will become easier. This allows for a multitude of images to be uploaded to your website's gallery/portfolio at a time.
Once you have added a "Portfolio" page, click to add a new block. Choose "Image Gallery"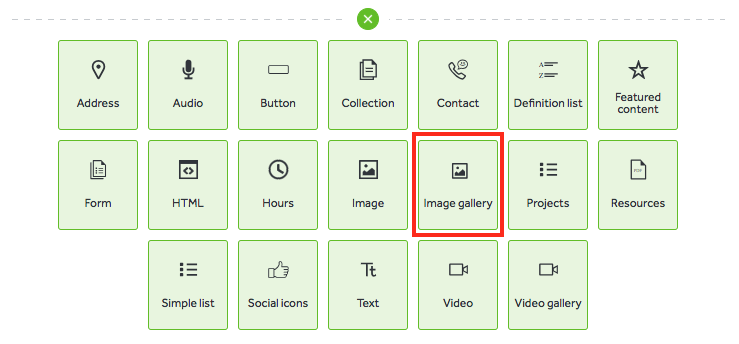 Once added, choose the Select From Computer, Pick From Library or simply drop images into the blue bar to upload to the portfolio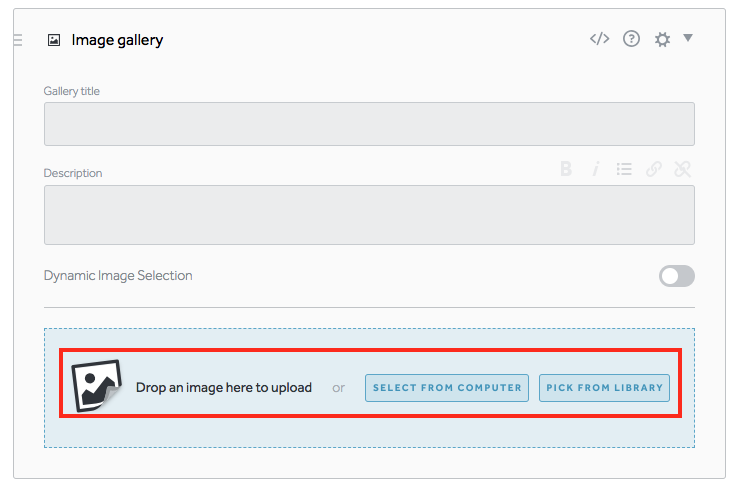 Once all images have been uploaded or added, refresh your browser. Some pictures may not be in the same order as they were on your computer. You can click and drag the images to organize them as you'd like.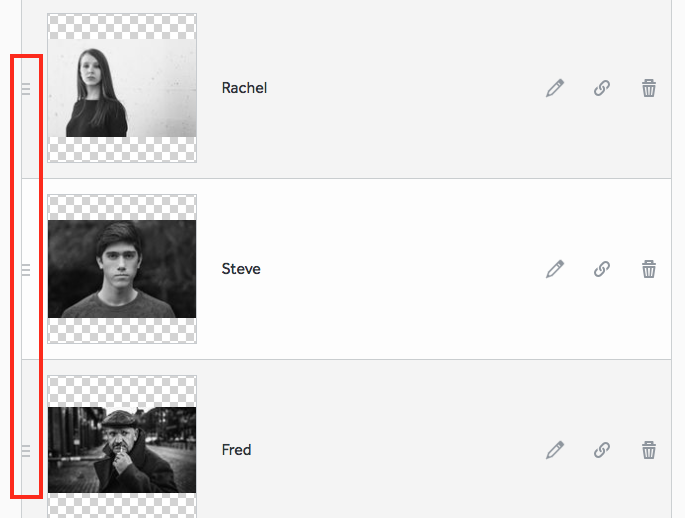 Secondarily, if you wish to select a non-manual sorting behavior for your images, turn on Dynamic Image Selection and adjust how you wish.

Adding Image Details
Adding image details to your images can help index your work in a more organized way. Attributing the correct information will also help search engines pick up on what your image is related to and will help explain what you're trying to show the world. Ultimately, these simple steps will help boost your images', and in turn your site's SEO.
Select the Pencil icon next to the image

Add all the image details needed. For more info on adding image information and organizational tags, click here.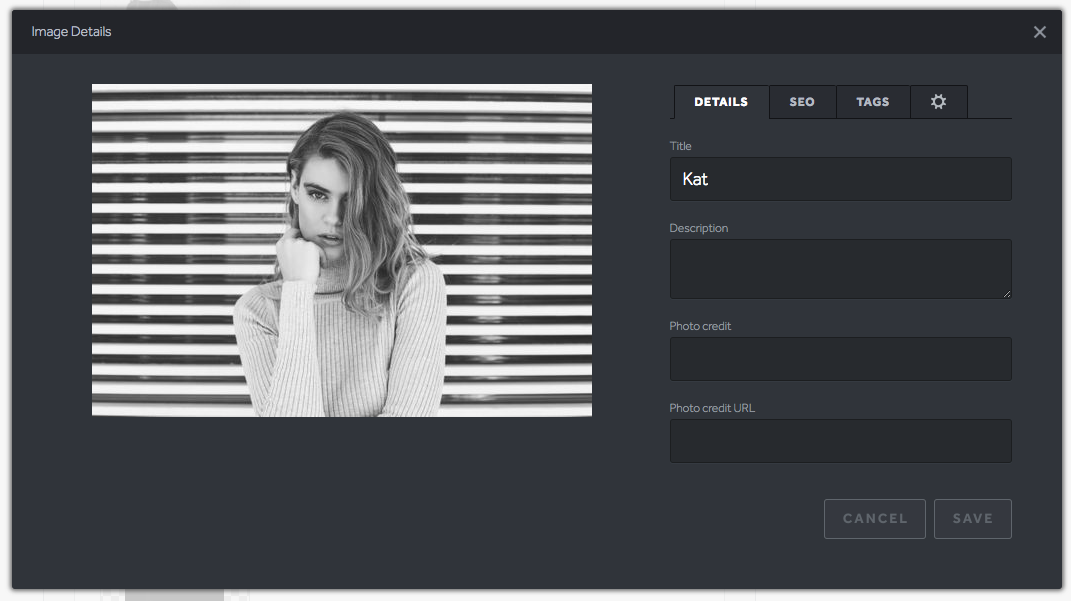 Adding hyperlinks and deleting images
If you would like to hyperlink your image to a specific website, you can do that through the "hyperlink" icon. If would like to delete the image, you can select the "trash can" icon.
You can find all of the images you have uploaded to your liveBooks website editor through the Images collection tab in your Content section. You can use the "Filter images" to sort through image tags.
i.e: if you tagged "Smith Wedding" in the "Tags" section of the image, you would type this into the Filter images box to see all of your images with this specific tag)
For a detailed walkthrough of this section click here.