An items list is a content block on your content section/page. Here are some steps to add a items list to your page:
1. Select Content, then select your page (keep in mind some pages don't allow items lists or name them something else)
2. Select the circular green + button
3. Select the green Items tile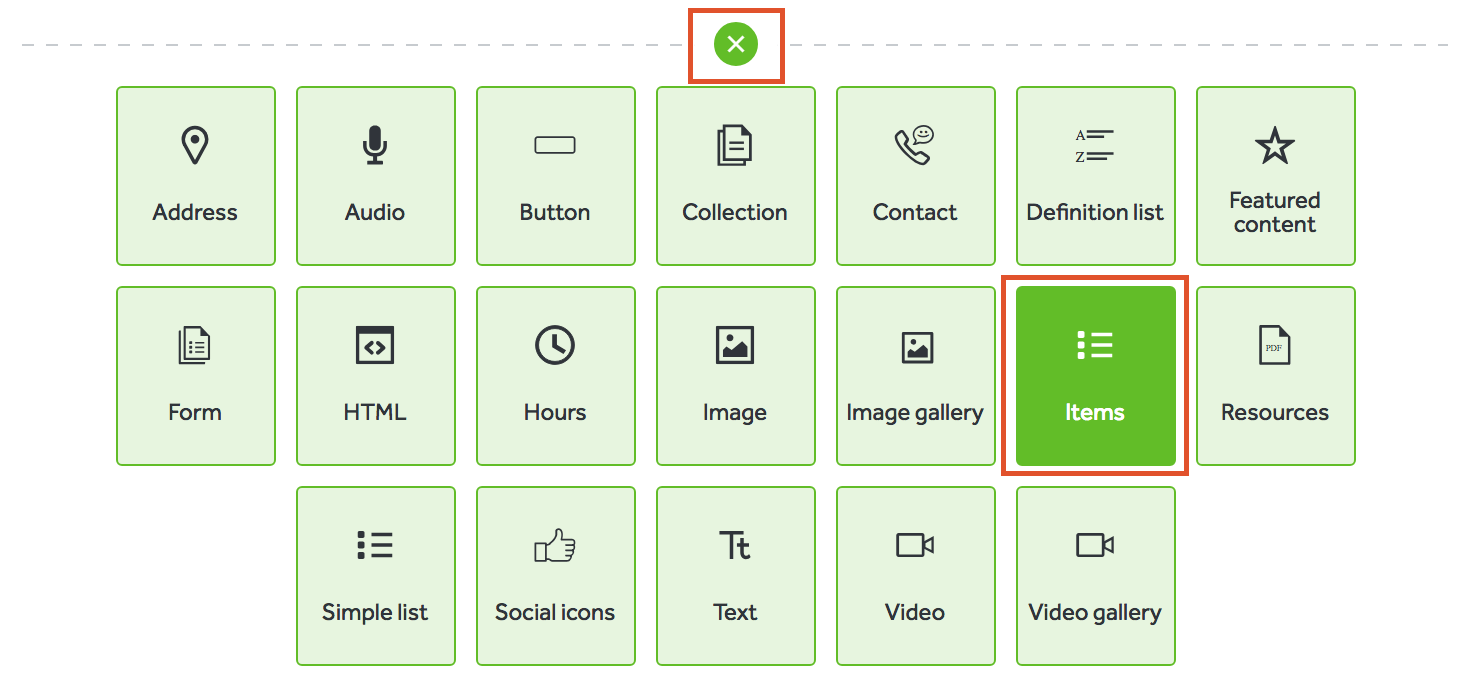 4. Name your list and then select Add Item

5. From this page you will title your first item, give it a description, then use the upload form to give it an image
6. Add more items if you choose
NOTE: However you format the first item, all additional items in the list will be formatted the same. For example, if you add a gallery content block to the first item, every item you make will then have a gallery block included. If you delete a content block from one item in your list, ALL of the matching content blocks in the other items will be removed as well.
7. Finish up and hit the green Publish button