If you would like a different footer to show up on mobile devices, follow these steps:
1. Select Settings (gear icon) in the navbar
2. Select Mobile from the Extras dropdown under the Settings header
3. You will see a Mobile Footer toggle option, select it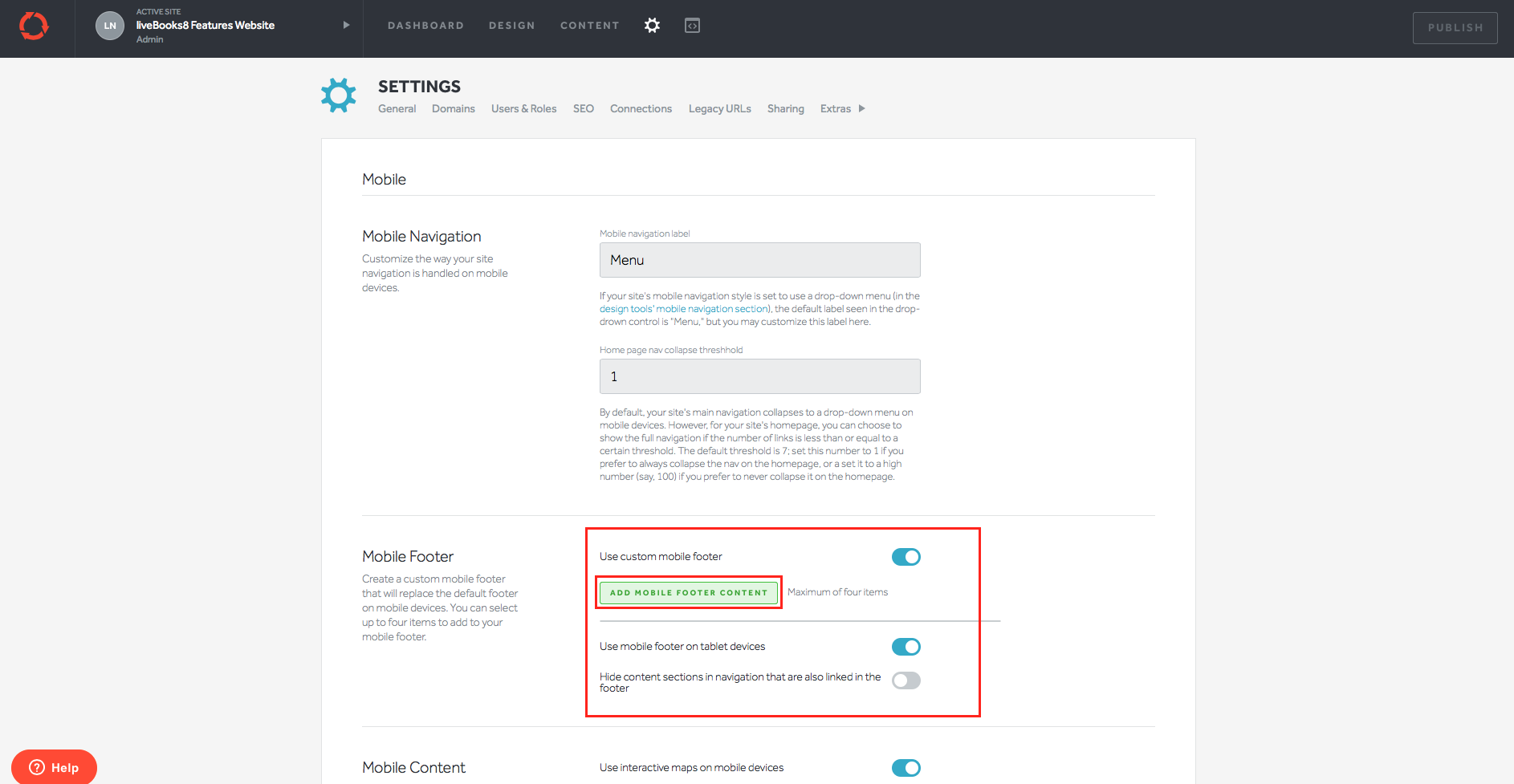 4. Now select the green Add Mobile Footer Content button
5. Choose from 5 content blocks with a maximum of 4 chosen
6. Below the content blocks, you will see two toggle options:
Use mobile footer on tablet devices - This option will enable the mobile footer on a tablet such as an iPad.
Hide content sections in navigation that are also linked in the footer - This option will hide navigation links in the navbar that are already in the footer.
7. Select the green Publish button to take your changes live.