There are two different ways you can reset your password.
From the Dashboard:
1. Click the drop-down arrow next to your active site name.
2. Click the gray "Account" button.


3. Click the blue "Change Password" button.
4. Reset your password!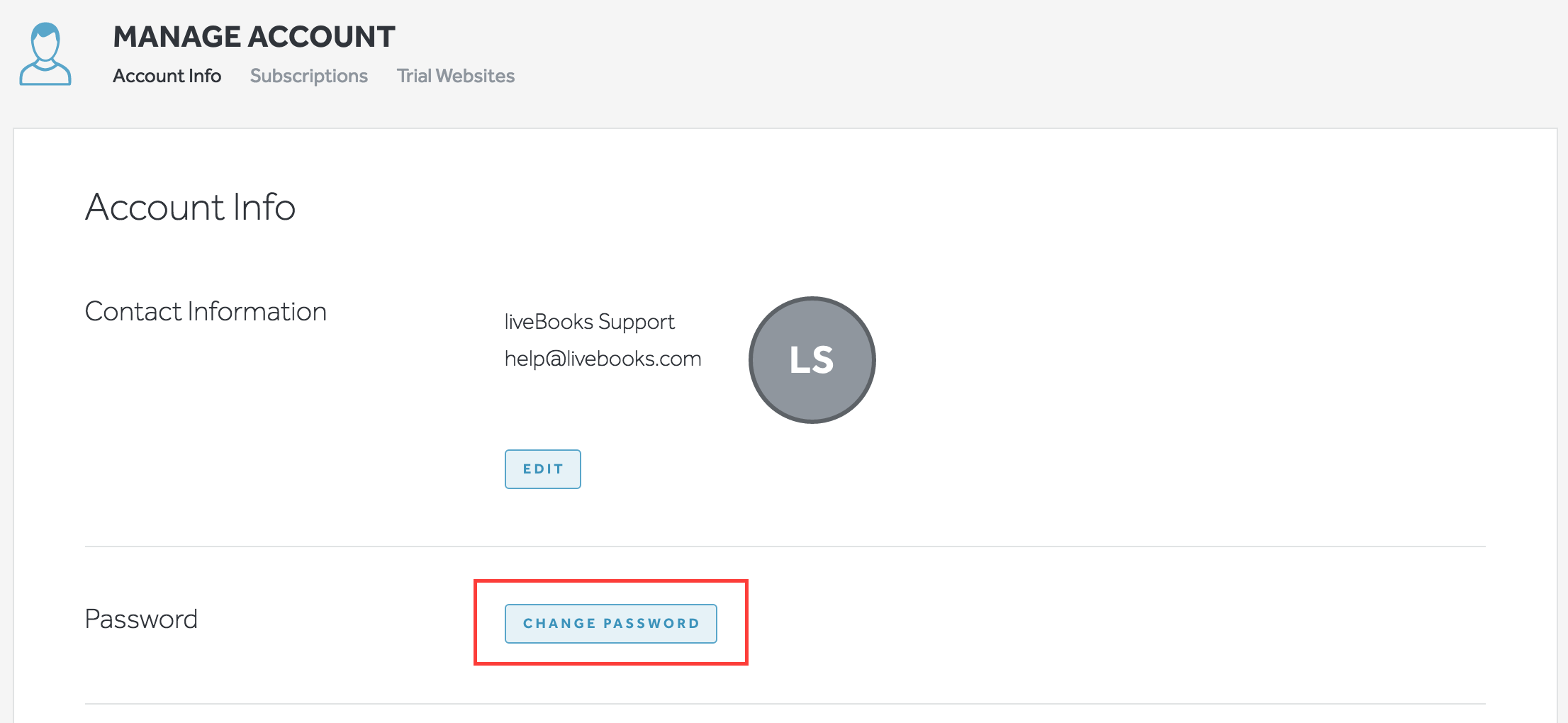 From the login page:
1. Go to the login page at http://design.livebooks.com
2. Click the Forgot Password? link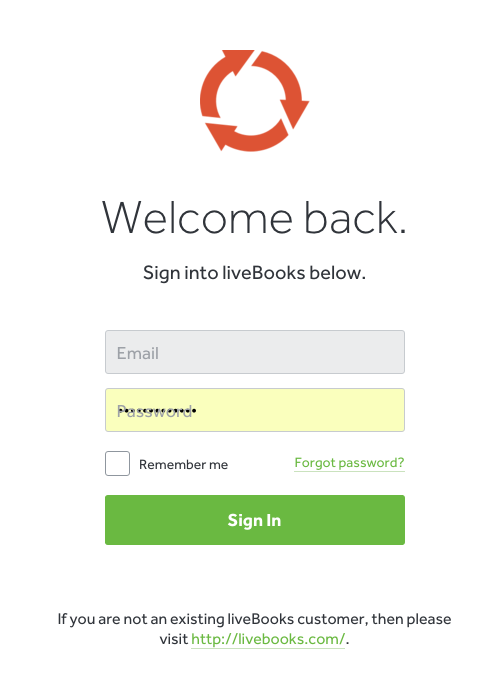 3. Enter your email address.
4. Go to your email and click the Log In and Reset Password button.
5. Submit a new password and click the Save and Go to Your Dashboard button.