Install Google Tag Manager
You can add your Google Tag Manager script into a block so that it functions on every page of your website.
Follow the steps below to install Google Tag Manager:
1. Select Content from the Dashboard navigation bar.
2. Select Footer in the sidebar under Global Content.
3. Select the green (+) button at the bottom of the page or between your current content blocks, you will see all of your available block options.
4. Select the green HTML option: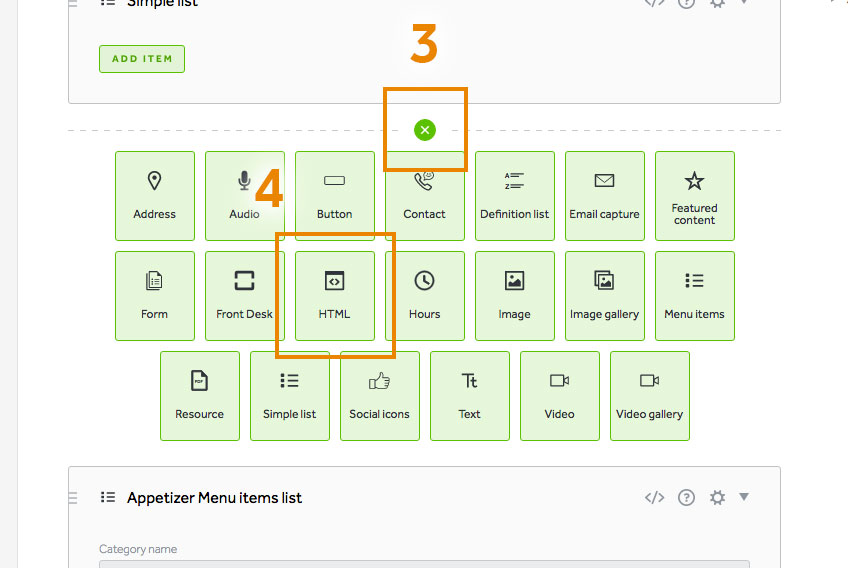 5. Obtain the tracking code provided in your Google Tag Manager dashboard, and paste it in the text area in the HTML block.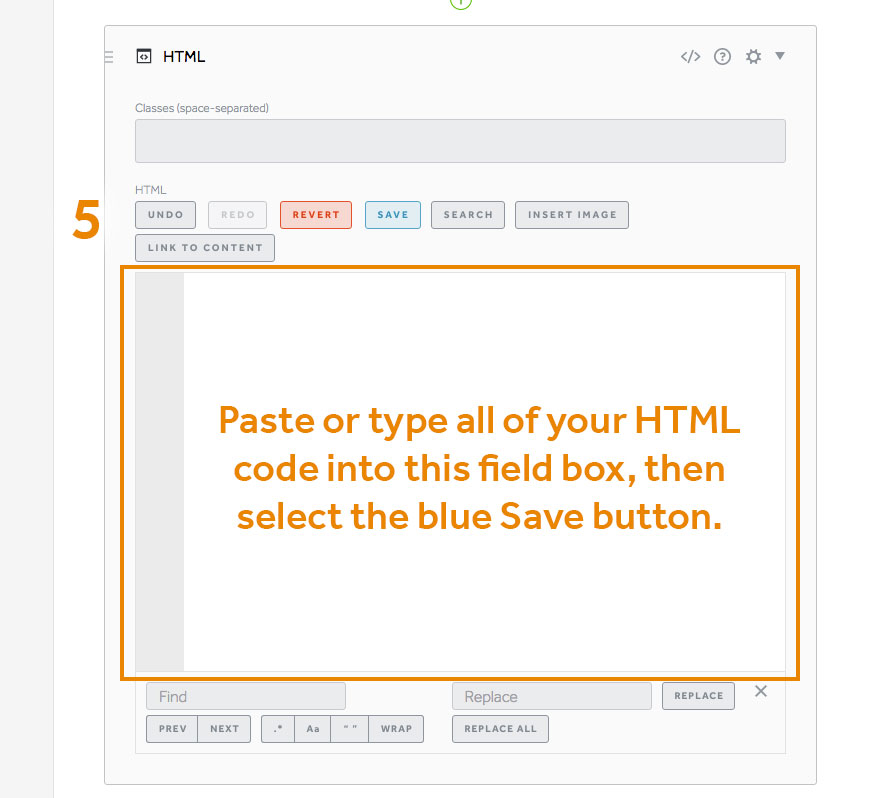 6. Select the blue Save button:
7. Select the green Publish button to take your changes live!