Each content block has its own purpose, and they all do different things. It's important to know what each block does so that you can make sure you're getting the right type of content.
Here are the different types of content blocks you can choose from:
Address: Input your company's address or link your Business Profile address to easily show your location or a Google Map.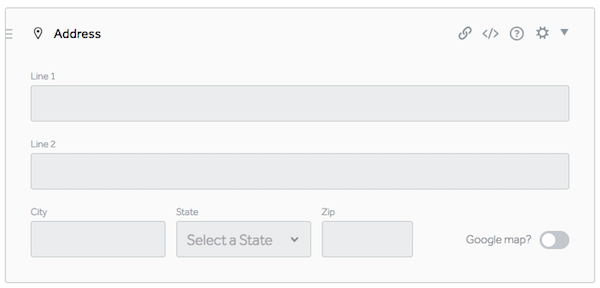 Audio: Add an audio file snippet to your website from Spotify, Soundcloud, or Bandcamp by inserting the embed code into this block.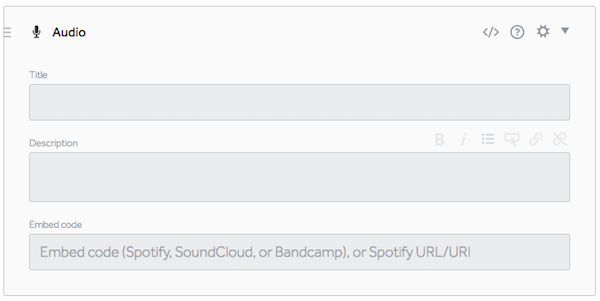 Button: Insert a button that links to something else.

Collection: Showcase one of your collections (events, resources, images, etc.)

Contact: Input your company's contact information (phone number, fax number, email) or link your Business Profile contact information to easily show on your website.
Definition List: Create a list of definitions easily within your website so that visitors don't have to leave your page to research definitions.

Divider: Add a divider line to your page to segment content.

Featured Content: Easily showcase content from different pages or your best content by adding this block.

Form: After connecting your Forms provider (JotForm or Wufoo), add this block to show your created forms on your website.

HTML: This block allows you to insert custom coding or embed codes from third-party widgets to add to your website.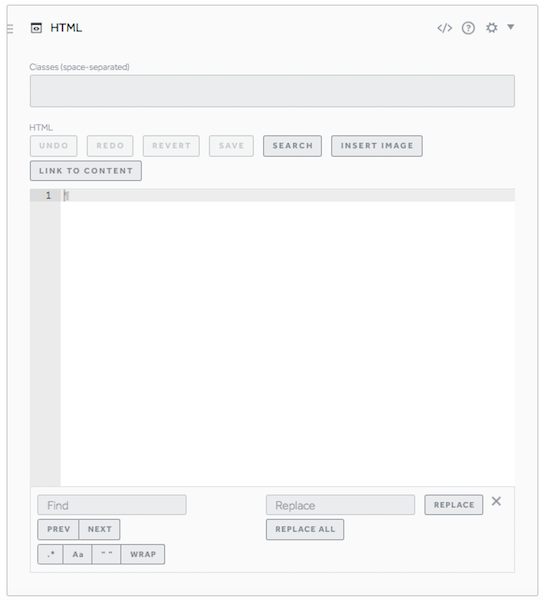 Hours: Input your company's hours or link your Business Profile hours information to easily show on your website.

Image: Add a single image to your webpage.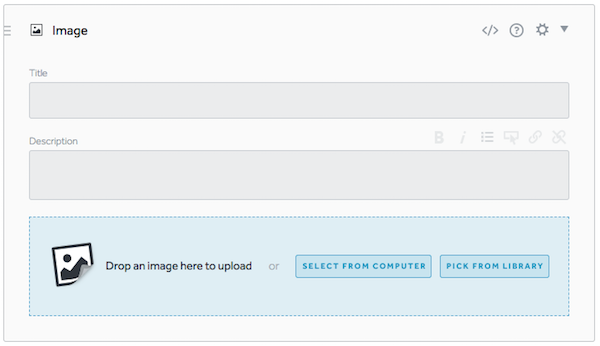 Image Gallery: Add multiple images to your webpage.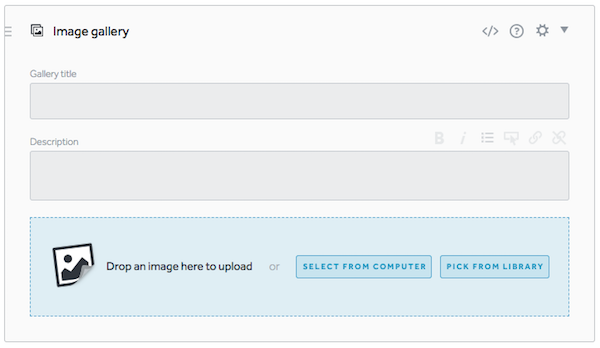 Items: Add an items list if you want to showcase more than one item or easily create a list of products/listings. (Note: If you are linking to one of the items on the items list somewhere else on your website, and end up deleting that item from the list, that linking will no longer work. Since that item from the list does not technically exist anymore, you will need to change the linking information or recreate the item.)

Resources: Easily show one of the PDFs or resources from your Resource Collection.

Simple List: Much like the Items list, showcase a list of information/listings. Unlike the Items list, where linking to another page requires a bit more work, this list allows you to easily link information within the block itself.

Social: After integrating your accounts in the Settings area, add your social media feeds.

Social Icons: Unlike the social block, you cannot show your social media feeds with this content block. Instead, this block is used to show icons of different social media accounts, so visitors can easily click on the page they'd like to go to and the browser will open it in another window.

Text: A content block that allows you to add text to your page.

Video: Add a single video to your webpage.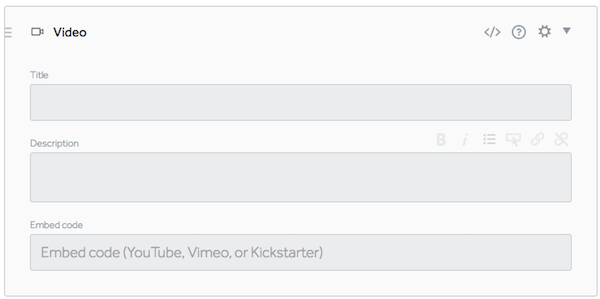 Video Gallery: Add multiple videos to your webpage.