Professionally Designed Templates
We offer a large selection of professionally designed templates, specially crafted by our in-house designers. They've launched a gallery of templates that are available for your choosing. Each template is designed with the best practices of design and user-friendliness in mind. All of the templates provide a great starting point, which you can alter and tweak to fit your brand and personality. Combining one of the templates with your own design decisions will make your business' individuality glow!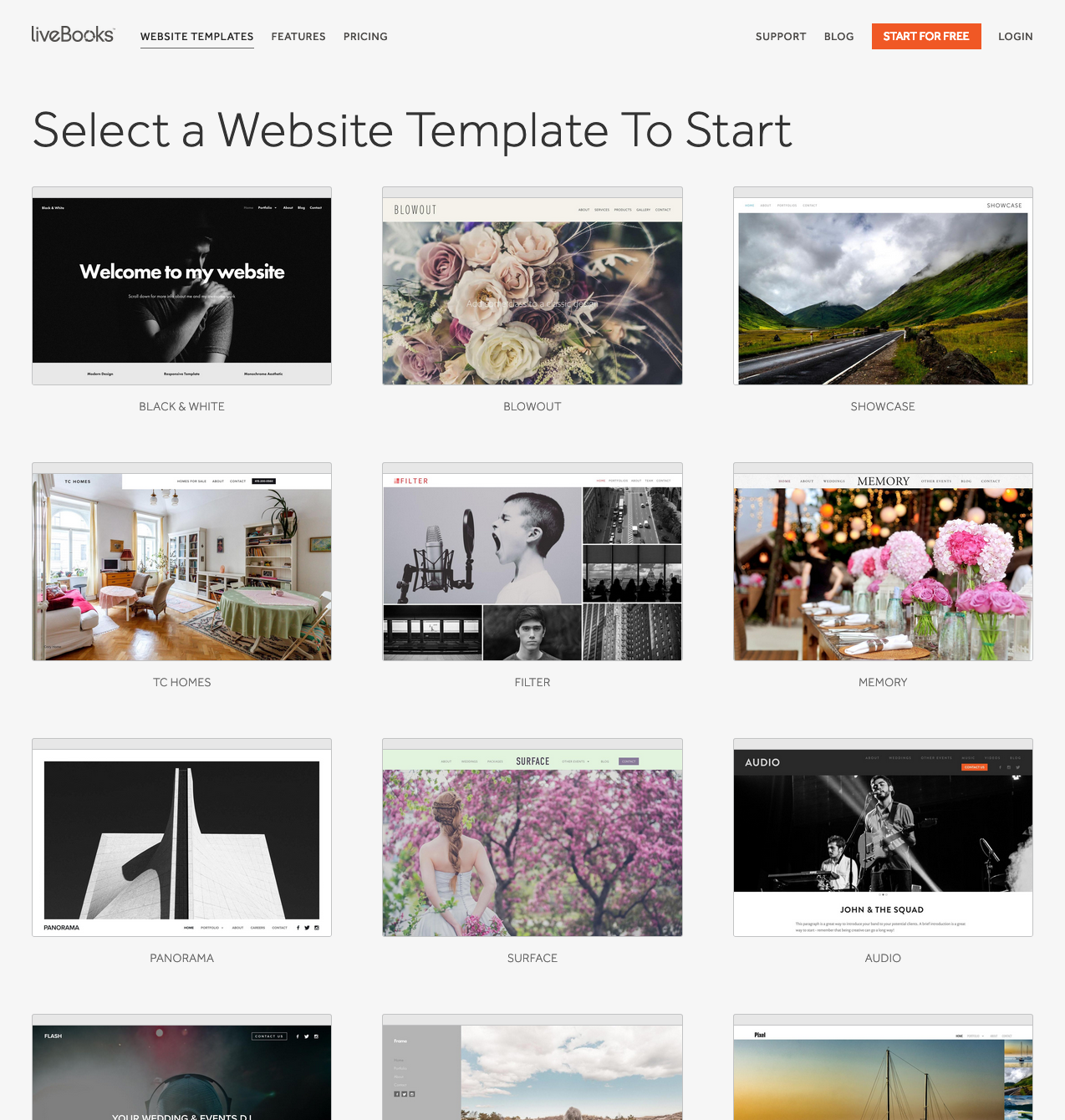 Once you've used the Design tool to uniquely design your template to your needs, you can save it as a custom template by using the backup feature. You can experiment with other looks or create multiple versions of your site design and save those to use whenever you desire.