Our platform allows you to turn clickable text or images into a PDF. Use this process to grab the hyperlink for a PDF in your resource collection.
1. Select the Content tool in the gray navigation bar. Then, click on the Collections subheader.

2. Then select the Resources title to enter your resource library.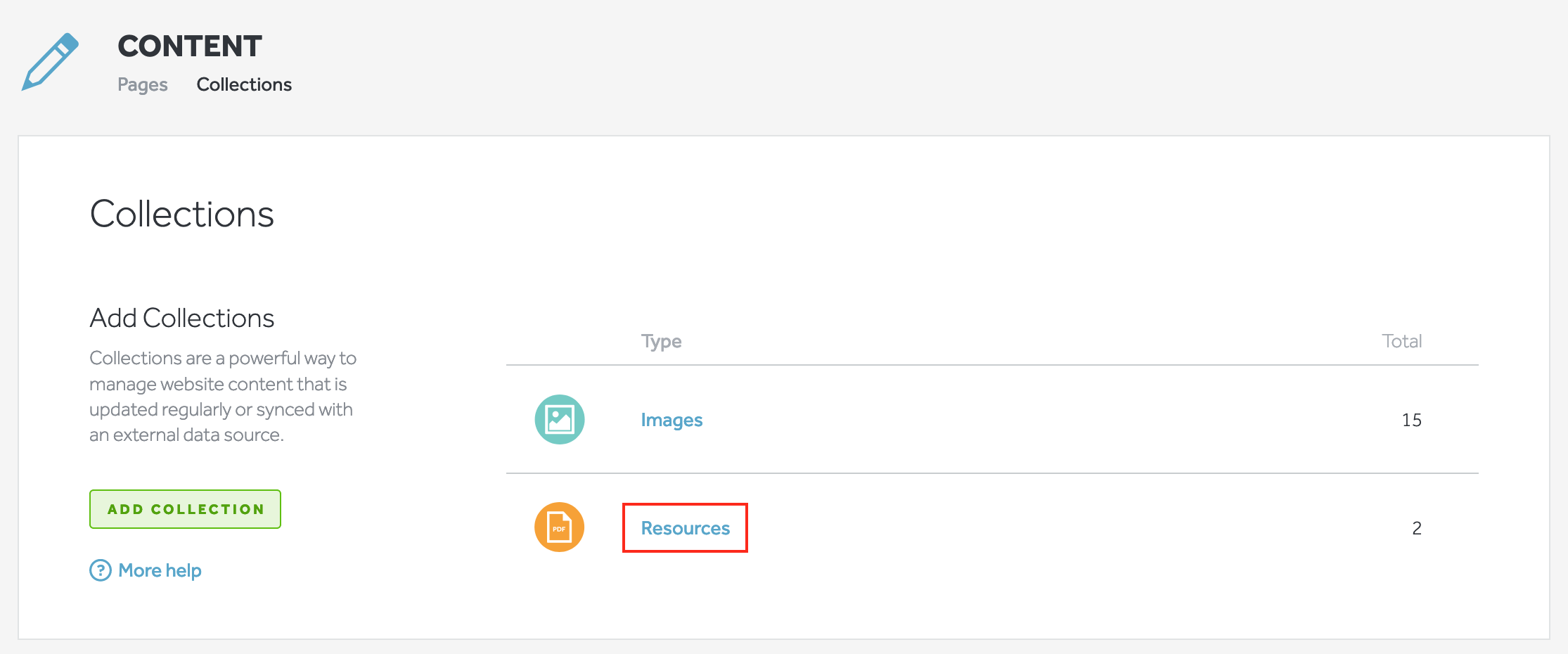 3. Once you enter the resource collection, locate your PDF (or add one if you have not added it yet) and then click on the hyperlink icon beneath the Actions area. Manually copy the URL that appears in the popup box, or click the Copy button to easily save it to your clipboard.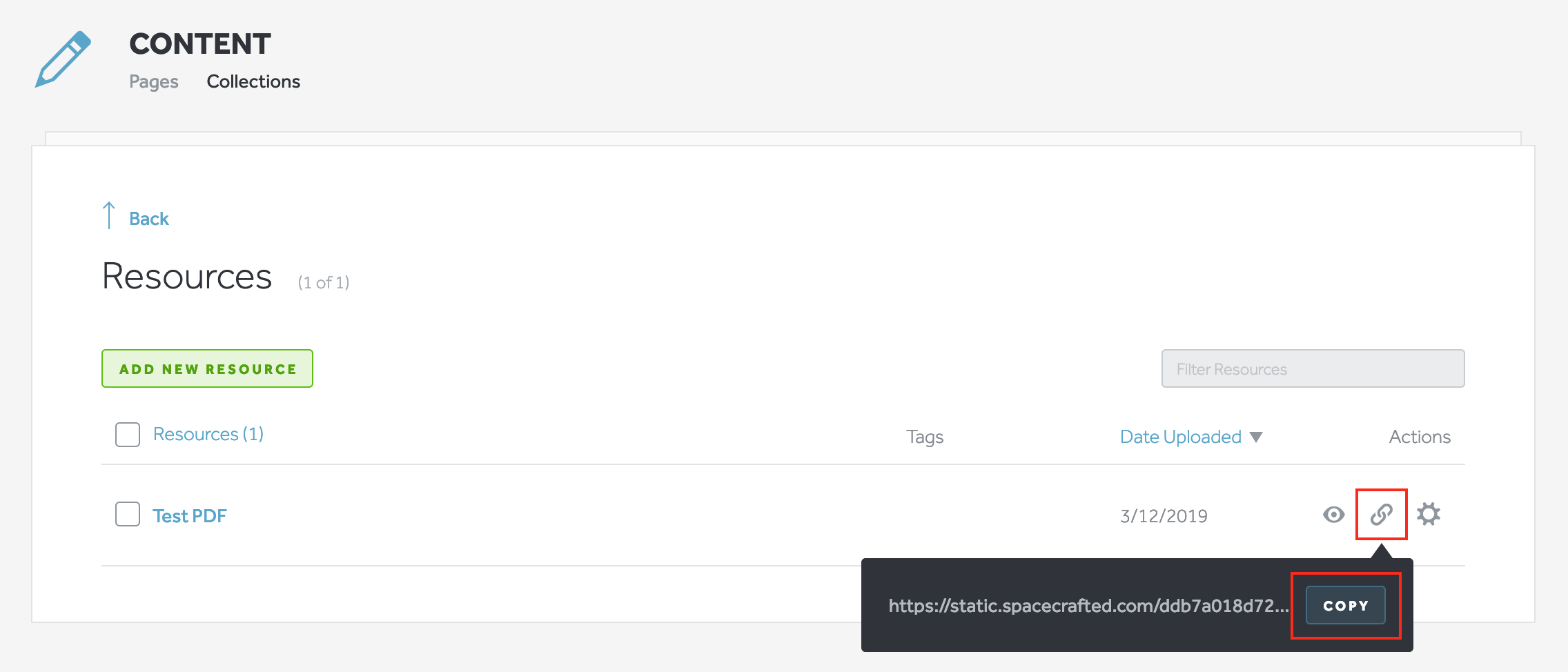 4. After you've copied that link, click on the Content tab again and navigation to the page you'd like to add the link to.
5. Locate or create the text you'd like to hyperlink, and hyperlink as you normally would. Highlight the text and then select the hyperlink icon in the top right area above the text box field (this icon looks like a chainlink).
6. Paste the URL you've copied into the popup box and click the Add button. Be sure to wait for the blue checkmark which means the change has been saved!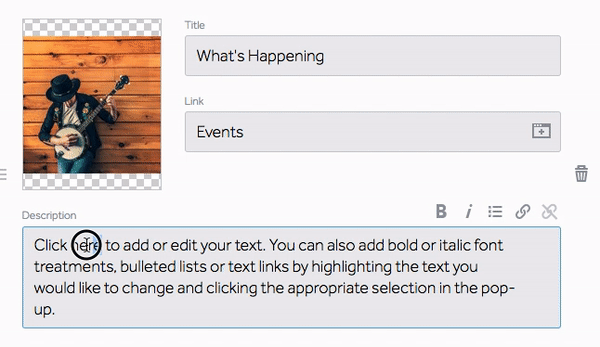 7. Now you can click on the green Publish button to take your changes live!